Great Value Carpets in Whitefield, Harpurhey, Failsworth and Haslingden

This is the First Slide

This is the Second Slide

This is the Third Slide

This is the Fourth Slide
Featured Product

Polyflor - The succesful easy-to-clean flooring now available in more varieties and styles to suit your flooring needs.
Polysafe Mosaic Pur
We are so confident that Polysafe PUR technology offers improved maintenance that we introduced a new subtle white colourway in our attractive Mosaic Pur range.

Polysafe Astral Pur
Now featuring Supratec PUR, the third generation polyurethane reinforcement to feature on the Astral range with enhanced flexibility and 14 striking colourways.

Polysafe Corona Pur
With added flexibility for ease of installation and a sophisticated colour palette, Corona with Supratec PUR is now easier to clean than ever.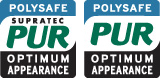 Commercial Flooring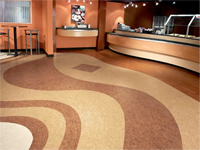 For an immediate quote
call us now on:
0161 796 2878
We've provided flooring to:
- Schools
- Medical Centres
- Hotels
- Residential Care Homes
- Government Offices
- Wet Rooms
- Industrial Kitchens
Some of our Recent Clients: